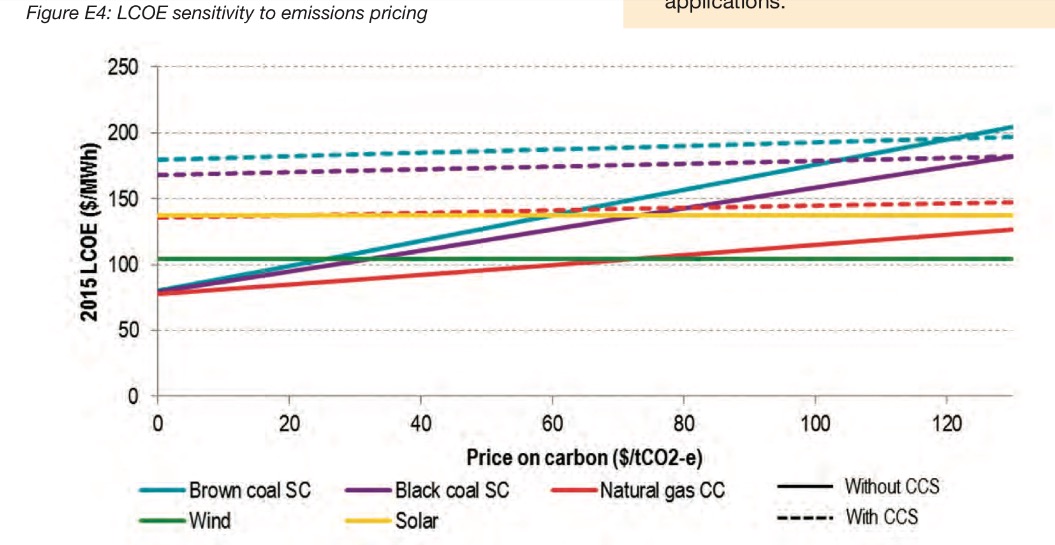 Please…


At a carbon price of over $120 a tonne (6x the 2012 carbon tax)… maybe. (By 2030 you'd still need at least $60 a tonne). At which point if you're going to drive a carbon price that high you'd probably make existing storage tech with renewables competitive.
The other issue you seem to be ignoring here is that when we compare the costs of nuclear with the costs of renewables or even gas, you have to factor in how long the plant would take to build and then whether it will remain competitve on average over the operating life of the whole asset.
The reason why no one will touch coal (without government intervention) is because by the time a new plant is built, within 5-10 years it will be under cut by the cost of renewables excluding carbon pricing.
Now while nuclear doesn't have to worry about carbon pricing, it does have to worry about being undercut within a few years of being built. No investor is going to take those sort of risks without public guarantees, subsidies, externalising of costs etc.
This is why when factoring in cost curves for nuclear, you are in effect comparing the cost curve of today's nuclear with tomorrow's renewables. You have to start building today's nuclear now so it's ready in x years time for a whopping big life span with a whopping big generation capacity, whereas a wind farm or solar plant can be built much quicker, in smaller scales and is riding off rapidly falling costs.
I guess the next question should be, who in the private sector is going to finance your nuclear power plant? I doubt the banks will touch it given they won't touch coal for the same economic issues.