Continuing the discussion from Its ok to be white?:
Yes, I'm game. If you agree, @AndrewDowning, I'll kick off this discussion with two excerpts from Clare Land's Decolonizing Solidarity, from Chapter 3, Identity categories: how activists both use and refuse them.
p84: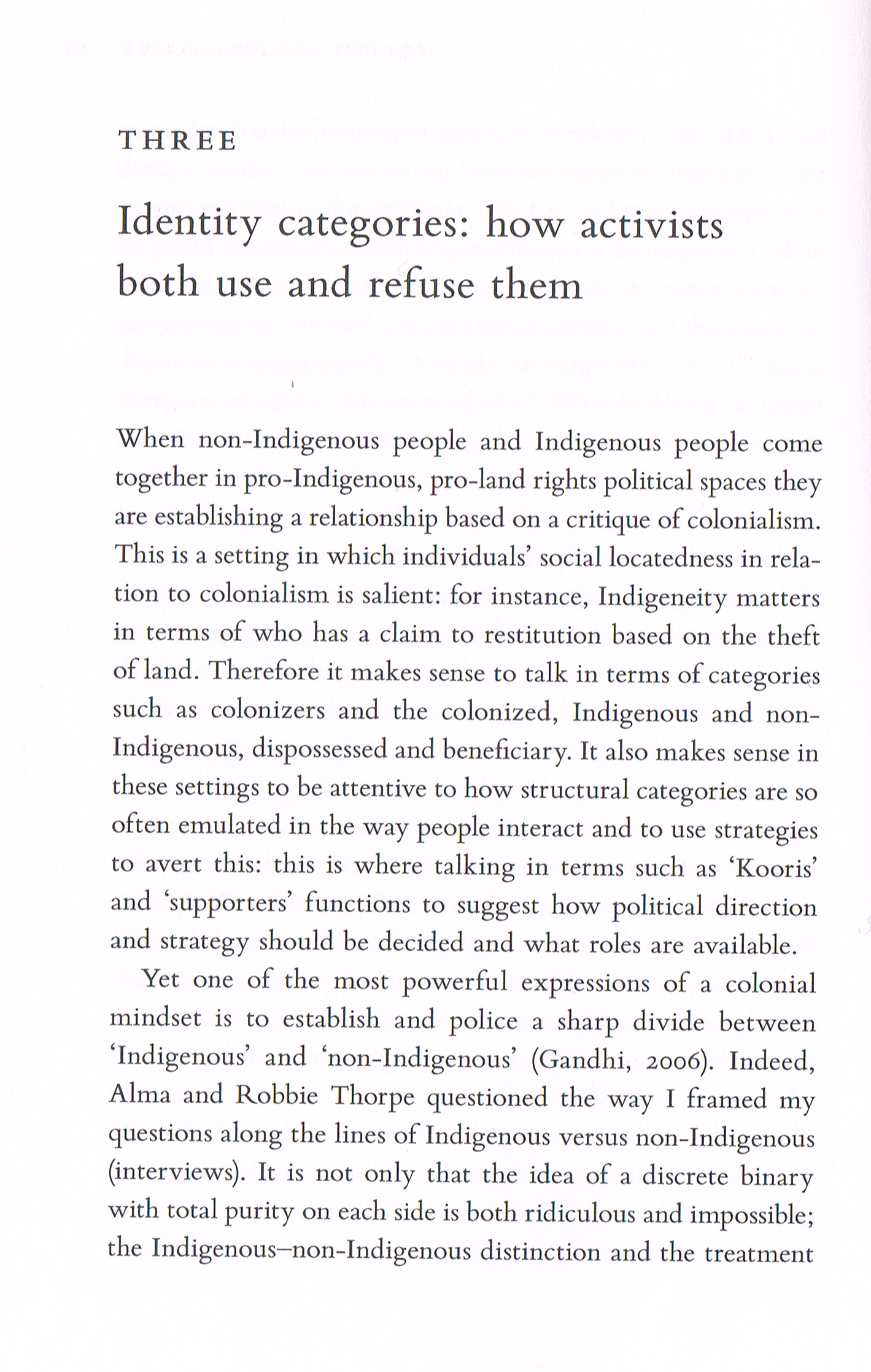 and p91: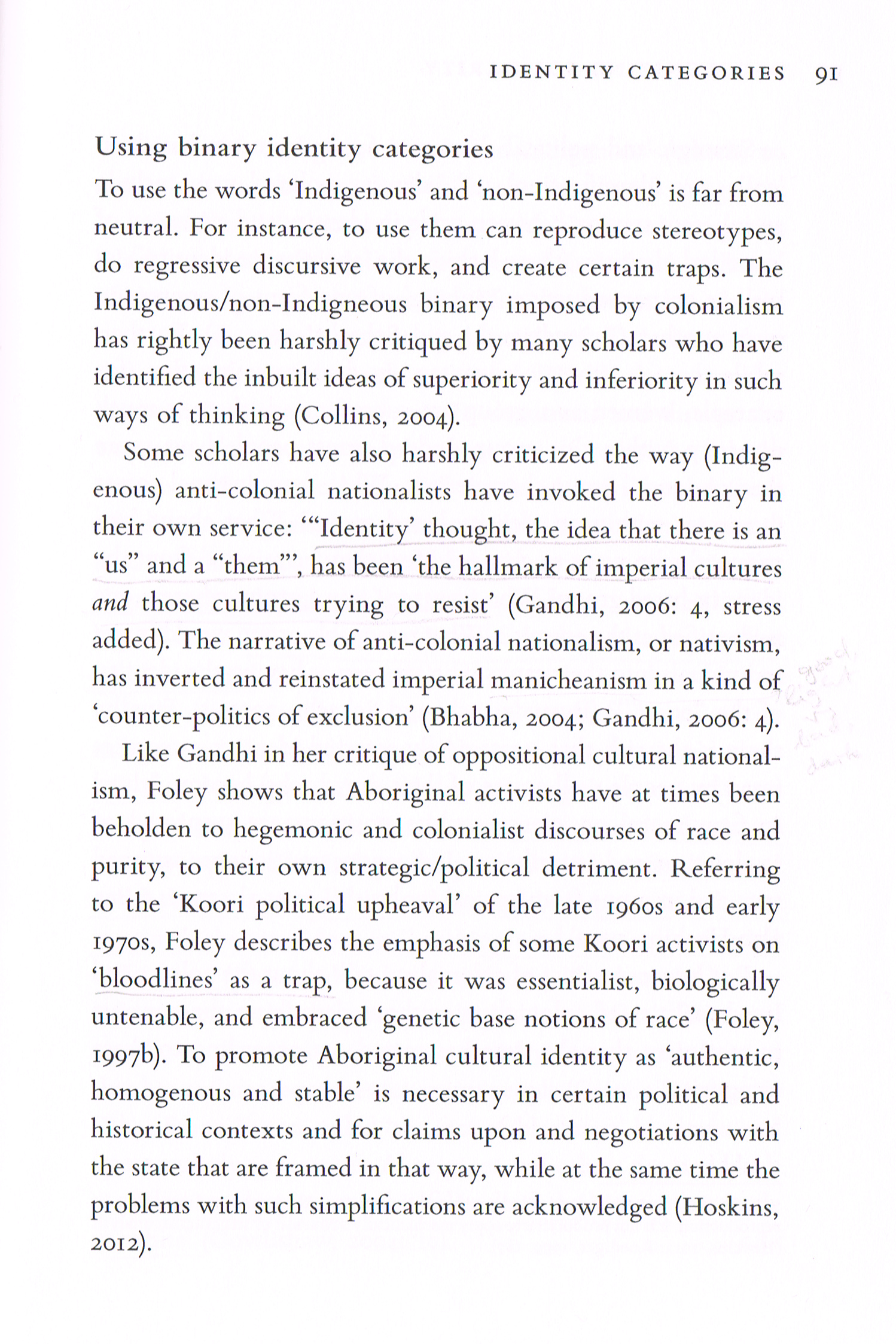 There are probably actually some much more interesting and insightful parts of the chapter on higher page numbers, but these will do fine to introduce the dilemma.
The dilemma being that in order to dismantle racism, one has to simultaneously question colonial/imposed identity categories and utilise them to rectify injustices they have (and continue to) caused.