Words from President
It has been a busy month! The National Council has been busy representing the Party as much as possible, having attended an event or two and done quite a few radio interviews on copyright and national security.
Of course, it has been a rather bad month for Australian liberal democracy, with the introduction of draconian (and rather fascistic) "national security" legislation giving ASIO very significant powers, with the next two tranches coming very soon.
We launched a week of pay-what-you-want memberships in response to the passing of the National Security Legislation Amendment Bill (No. 1) 2014 in the Senate, and we received over 110 new members. People are not happy with the direction the Government are taking this country, and I look forward to repaying their confidence in us in the coming months as we fight this legislation, and the coming years as we continue to fight the recurrence of unthinking, digitally illiterate draconian responses by the government.
Check out the happenings below to get more information on what you can do to help.

---
Rundown of recent happenings
In the Party
In the World
And here's two bird pictures this month: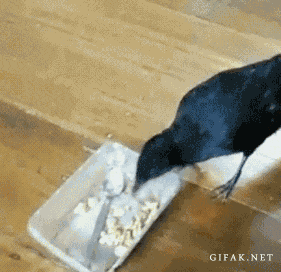 http://i.giflike.com/DaBx7vY.gif
See something in the world that you think should be listed here? Email secretary@pirateparty.org.au with your ideas and we might just add them.
---
Active campaigns
The nascent Stop the Spies campaign that the Party is supporting, please do get involved. Write to Labor members specifically to convince them to not support data retention legislation. It is still possible to get them to block this if there is significant public support for it being blocked as they have no firm stance on this matter at this time.
---
Recent meetings
Minutes for all official meetings of the National Council and Party Committees are recorded on the wiki.
National Council
Policy Development Committee
We're a bit backlogged with minutes but they'll appear on these pages:
---
Submissions
If you see anything you think we should be making a submission to, please let us know.
---
Press releases
---
Finances
The Party is currently using Xero to manage our finances.
As of October 7, 2014:
Transaction Account: $640.38
Savings Account: $5,593.41
We are still in the process of opening a second transactions account for the purposes of safely paying for services such as our web hosting with a debit card linked to an account that will only have the bare minimum cash placed in it for these services.
Social Media
---
Groups seeking volunteers
Due to a lack of interest the Congress Review Committee may potentially be dissolved at the next National Council meeting. If you're interested in this committee please speak up soon.
If you feel that you would like to be involved in any of these groups, or have any questions, please contact us.
---
Upcoming events and meetings
All official meetings and events are listed in the Party Calendar.
National meetings
State/territory meetings
Keep your eyes peeled for meeting announcements for other states.
---
If you have any comments or questions, feel free to reply to this post!